The 2023 Subaru Love Promise Customer and Community Commitment Award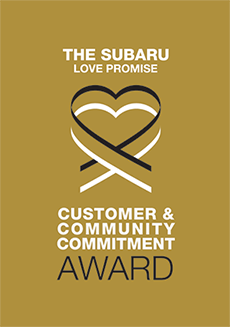 We've been nationally recognized for our dedication to our customers, our community, and the Subaru Love Promise.
We're honored to receive the 2023 Subaru Love Promise Customer and Community Commitment Award. This award nationally recognizes elite Subaru retailers who provide an exceptional customer experience at every interaction with Subaru. These retailers have also demonstrated an outstanding commitment to supporting passions and causes in their local communities in important areas such as the environment, community, health, education, and pets.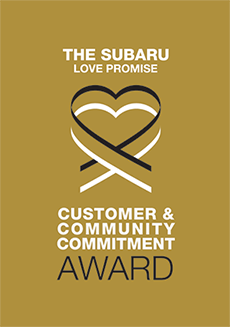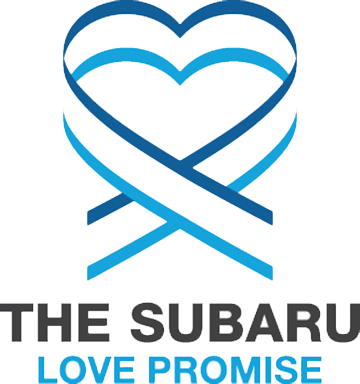 What is the Subaru Love Promise?
Subaru and our retailers believe in making the world a better place and the Subaru Love Promise is our vision of respecting all people. This is our commitment to show love and respect to our customers and to work to make a positive impact in the world.
How is Subaru of Mandan dedicated locally to the Love Promise?
At Kramer Subaru, our Love Promise to our local community can be seen in our partnerships with local nonprofits and charities. We're grateful for the opportunity, not only to be a part of the Bismarck/Mandan community, but to serve it as well.
Furry Friends Rockin' Rescue
Dakota Children's Advocacy Center
Sanford Health Foundation
Love Promise Stories from Subaru of Mandan
Subaru and Subaru of Mandan believe in making a positive impact on the communities in which we live and work. We uphold that belief through our Love Promise Community Commitment. Every month, we select inspiring stories from customers and partners from around our area who strive to support our collective commitment and feature them here
Kramer Subaru and the United Way - Emma G
Amy Jo with Kramer Subaru went above and beyond her duties to volunteer with the Missouri Slope Areawide United Way! Amy Jo motivated other employees to volunteer their time in picking up several pickup truckloads of food and bringing them to another location. Kramer Subaru then helped unload this food that would go on to be used for the United Way backpacking program. The following day, Karmer Subaru picked up roughly 150 totes full of roughly 1600 backpacks of food. They then delivered these to local schools in the community. Kramer Subaru helped make this backpacking event possible! We are extraordinarily grateful for them helping fight childhood hunger in our community.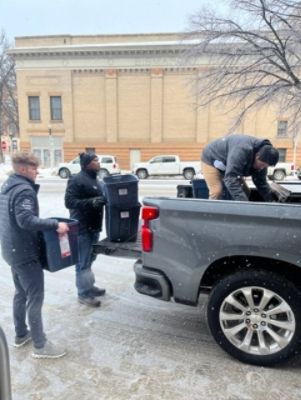 ---
Dog Adoption at Kramer Subaru in Mandan ND!!!! - Whitney T
Connie was a dog sitting at a kill shelter in Louisiana that needed saving, there was someone able to bring her to rescue in ND, and Miles of Love stepped up to take her. She was spayed and vetted and posted for adoption and a nice family from SD drove up to meet her in ND! She got to meet them and go home while Miles of Love was having a meet-and-greet event for their adoptable dogs at the Kramer Subaru Mandan location. Everyone was smiling with Mr. and Mrs. Clause :) It was a great day.
---
Marta Makes Three - Amy J
2022 can easily go down in the books as one of the hardest years of mine and my daughter's lives. We went from making plans for all our camping trips in January to everything moving downhill from there. First our family dog of 17 was put down to rest in March. She was so close to my ten year old and it was quite devastating to say the least. In April, her father decided he needed to be happy so he left our home to another woman. I, as a stay at home mom, needed to figure out fast how this was all going to work. I had no income but wanted to provide for my child so she didn't have to worry about where she was going to end up in all of this. Along came an incredible experience. I ended up landing a job at a Subaru Dealership that is very involved in their community. Every Thursday they have a Fursday where they have adoptable pets visit and every October they celebrate pets with Make a Dogs Day by hosting an adoption. A great perk to the job for sure is seeing all the furry cuties and getting free licks and love. This particular Saturday, three black puppies arrived, all full of energy and love. I thought about how hard moving forward has been and was going to be moving forward so I decided then and there the little black furry puppy was going to be our new focus and the start of our new life. I took her picture and sent it to my daughter. Finally excitement from her after so much anguish. We had been living for six months with my parents, but now we were going to get our home back and this puppy was going to be a part of our new start in life. We look forward to all the memories that lie ahead. We hope we can bring her as much joy as she is bringing to us.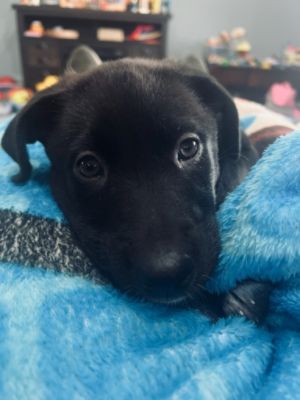 ---
A very long road for Hutch, but with a happy ending. - Patricia B
It was a cold and dreary day in North Dakota and Furry Friends had been receiving many phone calls about a dozen dogs left on their own 30 miles south of Mandan, ND. Our team took turns driving to the location to trap/catch as many as we could on four different occasions. After we failed on the last couple of dogs that were terribly traumatized, scared and hurt we set four different traps and took turns watching for them. Days went by and we had just one left. The worst one. We saw her little eyes under the worn old house and finally after two weeks of driving to the location and watching traps we were able to catch her. She was so terrified that a few of us got bit. We were able to get her into a kennel at our shop and the lengthy process of attempting to win her over started. During the next month, Sara, our animal care person and many volunteers went in and sat beside Hutch, as she was fine with people in her kennel, as long as they had treats. She would climb over you to get treats BUT hated to be touched, petted or leashed. Hutch was delighted to go out in the back to run with her siblings or other dogs and wrestle, but she didn't like or want humans to touch her. Sara would often do her work sitting beside Hutch in her kennel and would occasionally be rewarded with a slight tail wag. Potential adopters Jon and Fran saw her picture and fell in love with her. They came every day. Hutch appreciated the treats but still didn't want to be leashed or touched. Tyler Scherr, Capital Canine, came to assist with a couple of training sessions. Hutch remained very happy where she was but was still untouchable. A decision was made, and Hutch moved to Tyler's house for a month. Sara, Jon, Fran and Julie another volunteer continued to visit when they could. After Tyler and Hutch's intense work, Hutch could be easily leashed and would go into her kennel. It was a magical gorgeous day when Sara, Tyler and Hutch arrived at John & Fran's home. Hutch was greeted by Stormy and George their dogs, and all took a long walk along the Missouri River. The dogs were all fine, but emotions ran high with all of the people. Everyone was very teary when Tyler said, "If it wasn't for your determination to have Hutch come home with you, I would have sadly had to recommend that this dog be put down." Since that day four weeks ago Hutch is part of the pack. She loves to run and wrestle with Stormy and George. She still prefers dogs to humans, but she will be petted occasionally when it is her idea. She is now leashed very easily. We all appreciate the village of volunteers and Capital Canine for all the help that was given Hutch. Thanks for your support, Subaru!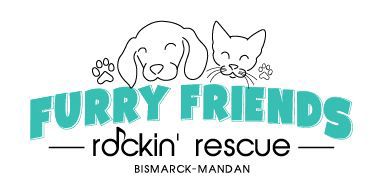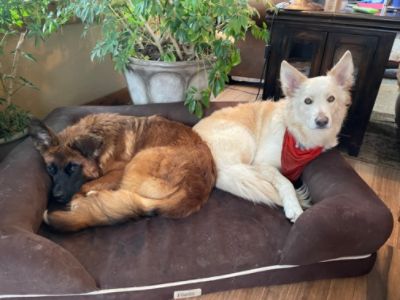 ---
Kramer Subaru Supports Area Schools - Jamie E
Kramer Subaru kicked off the start of the school year by donating school supplies and activity kits to the teachers here at Custer Elementary in Mandan. The students and staff were excited to receive these wonderful donations. Along with that Kramer Subaru also adopted 10 classrooms giving each teacher $500 to spend toward classroom resources for a total of $5000. The teachers were very appreciative of the extra resources and used these funds to buy resources to improve instruction and buy supplies used for projects and activities. Everyone at Custer Elementary is so thankful for this kind gesture from Kramer Subaru. Kramer Subaru truly cares about our community and its children! Thank you!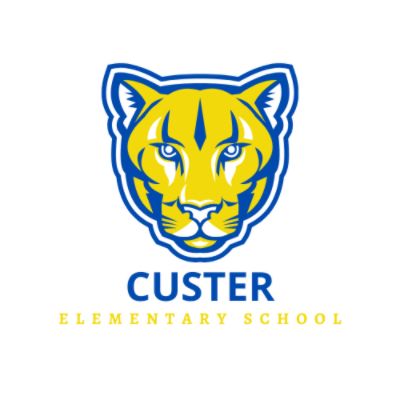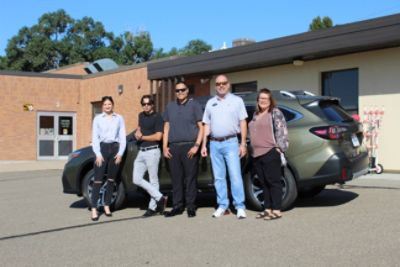 ---
Make a Dogs Day - Kari S
Kramer Subaru invited our rescue to #makeadogsday and we had a blast! They donated $1500 to our rescue, plus a gift certificate for an oil change to our Christmas for Cody event in December, and also donated 50 Bark Boxes to give to our adopters! We appreciate their support so much and look forward to other events with them. They are very caring about their community.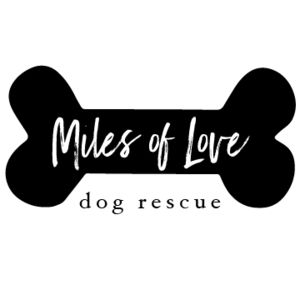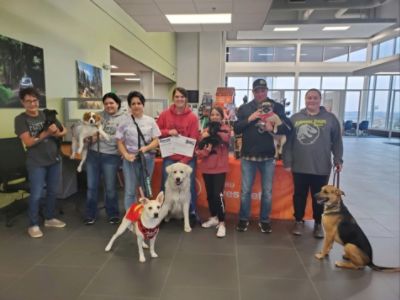 ---
Kramer Subaru Shares the Love with Patients of Sanford Oncology Clinic - Brenda K
On July 11th Kramer Subaru loaded up a car and headed over to Sanford Oncology Clinic to show the patients, family members and staff that they "Love to Care"! Kramer Subaru (formerly Kupper Subaru) of Bismarck ND is a longstanding partner of The Leukemia & Lymphoma Society – Upper Plains – dating back to 2016. The Subaru Loves to Care program allows each dealership the opportunity to engage in their community and let cancer patients know that they are not alone. Subaru employees joined Sanford representatives to present 80 beautiful fleece blankets and notes of hope to be shared with patients over the coming months. Kandie Guthrie, a Multiple Myeloma survivor who received a stem cell transplant in 2017, is now a Patient Access Representative at Sanford Oncology Clinic, and the first point of contact for patients as they arrive for their treatments. She has been giving out these donated blankets to patients for years and was so excited to be able to be part of the delivery to personally thank the Subaru staff for their generosity and show of support. She has seen the smiles these blankets bring to patients' faces and knows firsthand the warmth (both physical and symbolic) that these blankets bring to cancer patients on some of their most challenging days. Local KX News team was able to witness this presentation of community support and the delivery was shared on the evening news. Following the story, the news anchors noted the prevalence of cancer in all communities and validated the importance of something as simple as a blanket when a patient is receiving cancer treatment. Thus, the impact of this delivery has reached even more in the Sanford community and raised awareness of the importance of supporting cancer patients during their journey. Much appreciation to the news team for helping us multiply the impact of this generous donation from Kramer Subaru. The Leukemia & Lymphoma Society is proud to be able to play a role in bringing together generous community partners and caring medical staff to support cancer patients.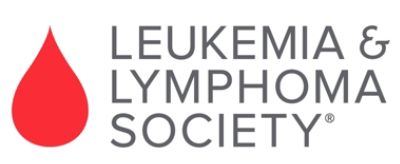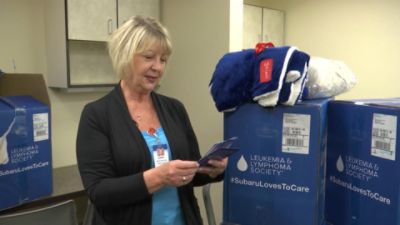 ---
Loves The Earth - School Partnership - Tiffany E
For this year's Subaru Loves The Earth activation, three local schools were selected to participate in a friendly, recycling competition, where one school will win their very own Terracycled product! Today, it's a snack wrapper. Tomorrow, it could be a bench or bike rack at your local school. Schools will work to collect hard-to-recycle snack wrappers throughout the month, where they will then be sent off to TerraCycle US to be made into new products. Educational materials and an Earth Promise Pledge were provided to students to help educate on taking care of our planet.
---
Dealer Rater's Dealer Of the Year Subaru ND - Tiffany E
CONGRATULATIONS to the entire Kramer Subaru Team! They were awarded the Dealer Rater 2022 Subaru Dealer of the Year ND. They are a team that always puts the customer first, is never pushy and takes the time to really listen to your needs.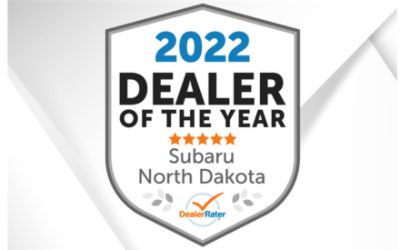 ---
Late Christmas Gift For Sales Consultant - Tiffany E
Roger Dieterle, Zach Wanner's customer, dropped off a late Christmas present to his favorite sales person! Kramer Subaru prides themselves on above-and-beyond customer service and Zach Wanner provides nothing less.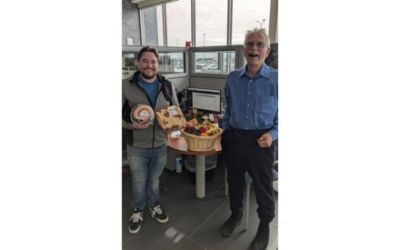 ---